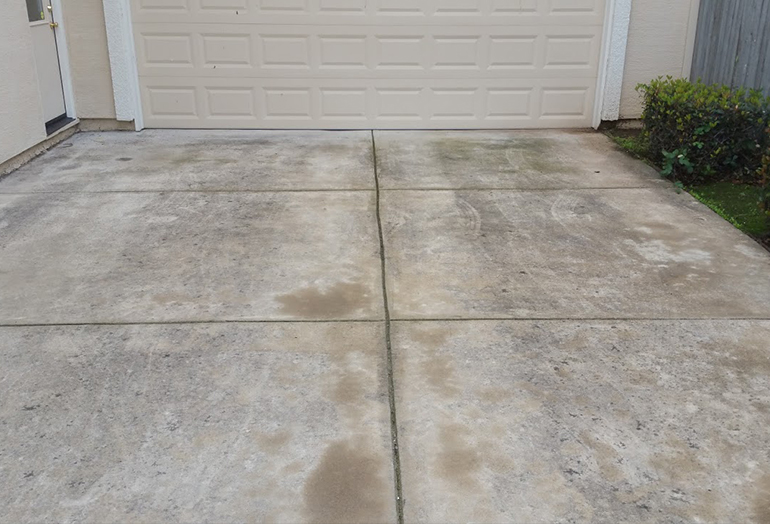 BEFORE
AFTER
MBJ Restoration is Southeast Louisiana's top choice for removing dirt and grime, grease, rust and other ugly stains from your home's driveway, patio, or sidewalk.
Using professional grade hot water equipment and the correct cleaning solutions, a cleaning from MBJ Restoration will brighten your concrete surfaces while removing slippery spills and harmful bacteria.
Cleaning concrete requires a little more pressure, hot water, high quality cleaning solutions and specialized equipment. This is much more than what you get from the pressure washer you rent for DIY jobs from your local home improvement store which lacks the ability to really get the job done. Of course, on the other hand, too much pressure can cause permanent damage to your surfaces so it is important to only work with true professionals who know what they are doing.
At MBJ Restoration we have everything necessary to complete the task including Customized Cleaning Solutions and Specialized Equipment. Once complete, your driveway and sidewalks will not only look great and be safe but also add curb appeal and value to your home. You will also save on your carpet cleaning expense by having clean surfaces outside and less dirt tracked into your home.