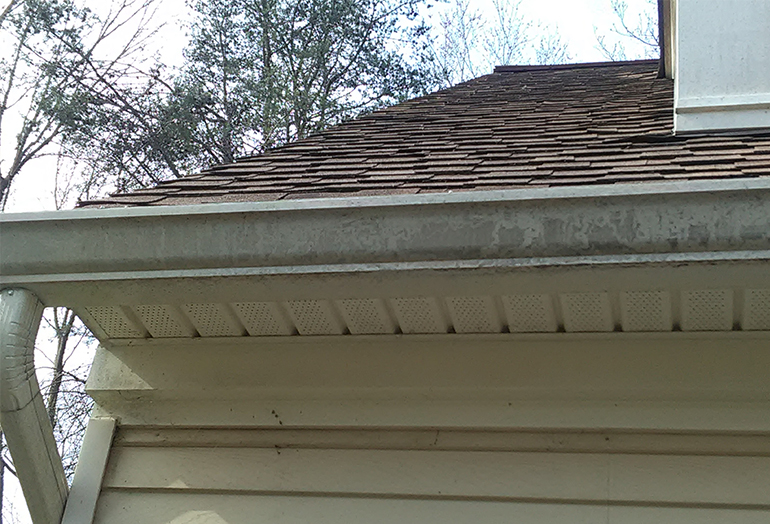 BEFORE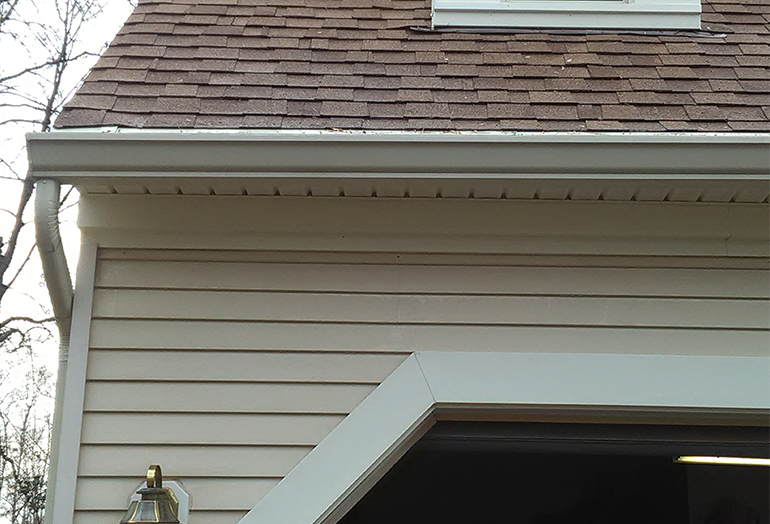 AFTER
MBJ Restoration is Southeast Louisiana's best choice for safely removing those ugly black streaks that form on the outside of your gutters.
Those streaks – often referred to as "Tiger Stripes" – are caused by a chemical reaction between the asphalt in your roof shingles and the aluminum in your gutters, and can't be removed by simple soap and water.
The exterior of your gutters and downspouts are more than a minor detail. These areas are often overlooked, but you will be amazed at the dramatic difference clean gutters and downspouts can make towards the overall beauty and curb appeal of your home's exterior.
MBJ Restoration uses professional grade cleaning solutions designed to safely break the chemical bond and leave your gutters clean and shiny.