BEFORE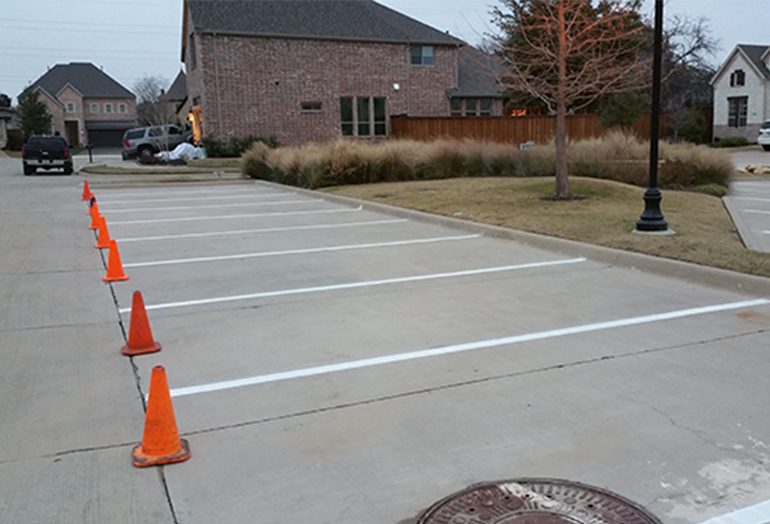 AFTER
MBJ Restoration is Southeast Louisiana's top choice for parking lot striping services.
Whether you own or maintain a shopping mall, an office building, a school or multiple parking lot properties, parking lot striping will keep your location looking professional and it will be the first impression your customers or clients will have about your business. Parking lot appurtenances will greatly improve the overall appearance of your facility.
Not only does line striping make for a clean and professional appearance, it also adds safety for vehicular and pedestrian traffic. Fresh paint is a powerful way to give a clean look to your facility plus it is economical. Need special hours?  MBJ Restoration understands that commercial facilities, like yours, operate during the day and even into the night. That's why we offer normal shifts, and night & weekend shifts to meet your operating schedule.
Parking lot striping is highly efficient for your business – it promotes safety and convenience to your customers, employees and guests. A professionally striped and stenciled parking lot ensures traffic flow and logical parking configurations; improves overall aesthetics of your commercial parking, and reduces the number of accidents and lost customers.
Your parking lot can affect your business, so consider the long-term benefits of a well-marked parking lot and let MBJ Restoration handle the management of the project.