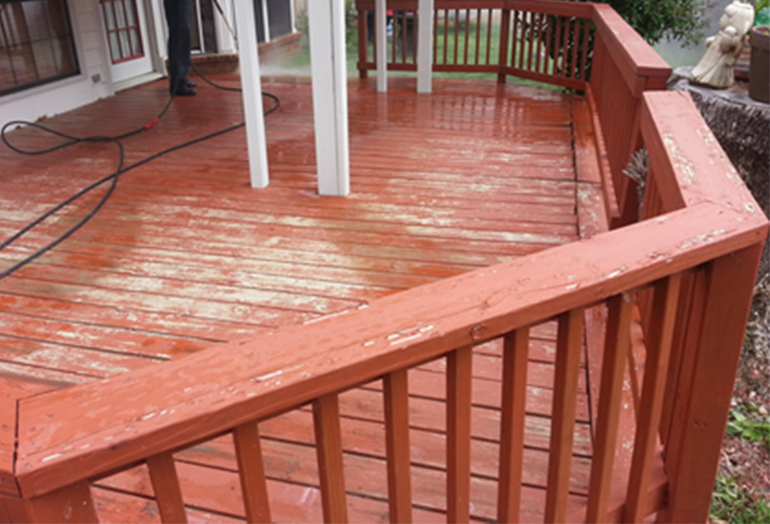 BEFORE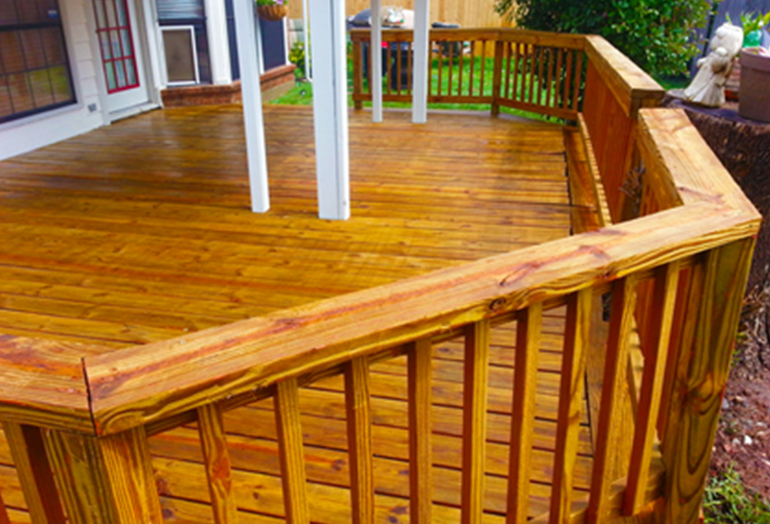 AFTER
MBJ Restoration is Southeast Louisiana's top choice for wooden deck and fence cleaning and restoration services.
Through the use of our safe cleaning techniques and professional quality, long lasting sealers, we can change that lackluster, graying wooden deck into the gorgeous, richly colored gathering spot that it was designed to be.
Water can become your worst nightmare when it comes to your deck. You run the risk of having your wooden deck becoming permanently damaged. Once a wooden deck becomes covered in mildew, it will start to rot and deteriorate which can end up costing you a lot to replace. Having your deck cleaned will prevent this and other problems from happening. MBJ Restoration can make your deck strong and longer lasting. The more that we neglect our decks; the worse they become. Have yours cleaned by our professionals today and see how great your deck was meant to look. We will make your fall back in love with your deck once again.